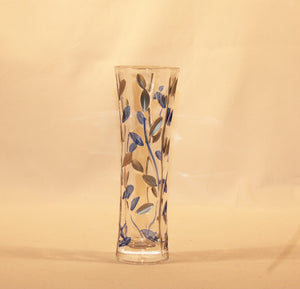 Authentic Italian, Hand Blown Murano Glass
Beautiful Floral/Leaves Design
Looking for the perfect gift?  Our hand blown, Murano glass bud vase is made to order. It's sweeping design features delicate blue and brown leaves green which wrap around the Murano glass handmade in Italy.  
Since no two are exactly alike, each is one of a kind!