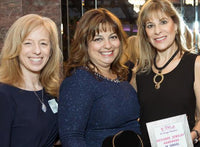 Welcome to Lucy's Gift Online!
Join us here online in our journey to bring love, support and hope to those in need, one head-turning handbag or bold, beautiful accessory at a time. Now's a great time to bring joy to others with a thoughtful gift.  We know money is tight, so we're supporting you with 15% off your purchases.  And we continue to support our communities, with 100% of Lucy's Gift's net profits donated to the non-profit Maurice J. Spagnoletti Foundation (MJSF). 
Click here to read more about us...
Have any questions?  We're glad to help!  Please call us at 973-520-8218.
.
Shop Now!
WE ARE OPEN at Lucy's Gift in Florham Park! CURBSIDE PICK UP. LOCAL DELIVERY. SHIPPING.
Shown online here is just a small sampling of the vast offerings in accessories, handbags, jewelry, and gift items available at our amazing boutique in Florham Park, New Jersey. But most important is the dedicated customer service you'll receive, and the relationships we build daily within the community to support our charity mission.  Part of this commitment is ensuring the safety of all of our customers, with thorough cleaning conducted daily and respect for personal space.  When the travel ban is lifted, please come join us to celebrate!
Click here for directions or to Contact Us!
BOOK A PRIVATE PARTY WITH US!